Your adventure starts when Kaiten and Ido, land in a wonder cubic world, where they attempt to discover the truth about the planet…
Kaiten can rotate blocks and Ido can move blocks from side to side and up and down. Move blocks and go to the portal! The rule is simple but the puzzle isn't. Because it's a puzzle in 3D, you can rotate your point of view and see how to move!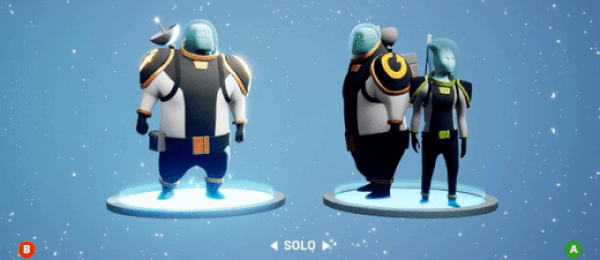 Key feature:
COOPERATE WITH OR WITHOUT: Minimal Move is playable in solo or in cooperative mode. We highly recommend playing with two!
BE A PART OF AN ADVENTUROUS STORY!: Minimal Move is a story driven puzzle game that takes place in a wonder science fiction world.
EXPLORE DIFFERENT WORLD! : Each world will have different types of blocks for playing the puzzle in new ways.
MEET FUN AND DANGEROUS CHARACTERS! : In addition to the main characters Kaiten and Ido, there will be funny but maybe dangerous monsters and robots coming your way!
SMASH EACH OTHER: Ido and Kaiten can smash each other! Be careful and enjoy smashing! But don't hate each other!