Discord Community Server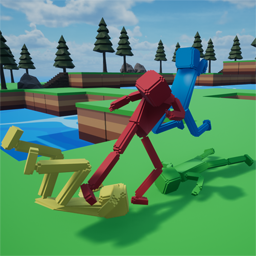 Whether it's playing around or having a full-on competition, Fight party's random map generation and weapons allows for a new battle to occur every round. Have a refreshed experience every round or pick and choose between what weapons you'd like to spawn.
However there can only be one winner.
2 - 8 player split-screen multiplayer
Random items

Themed levels
Random level generation with varying sizes

Themed sudden death for each map
Basic fighting combo system

Throwable hazard ball that generates a random event