Race the clock in this fast paced, precise pseudo-3D platformer. Move Topsy through 24 distinct and challenging levels to reach the finish line. Levels are divided between three difficulties: bronze, silver, and gold. Progress through each difficulty to unlock the levels they hold.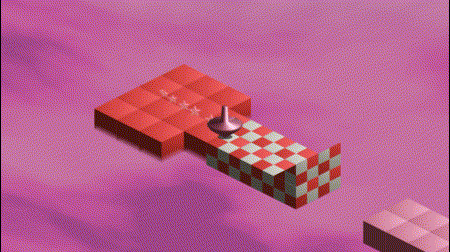 Each level has a variety of tools that can help you or hurt you. Bumpers, jump blocks, and boost panels can either speed you along, or send you off the edge. Take a second thought before you trust a block, it may be a trap!
Precision, fast reflexes, and quick judgment are needed to make it to the end of each level. Each level has a record time, can you beat the record or will you be left topsy-turvy?