After losing a fight with a humpback whale a band of pirates find themselves shipwrecked on an island. Play with 4-15 players online and collaborate with your fellow pirates to attempt to repair your Pirate ship. Beware, Imposter Island is a game of social deception as one or more of your fellow pirates is not what they seem and they will try to sabotage the repair and kill all pirates.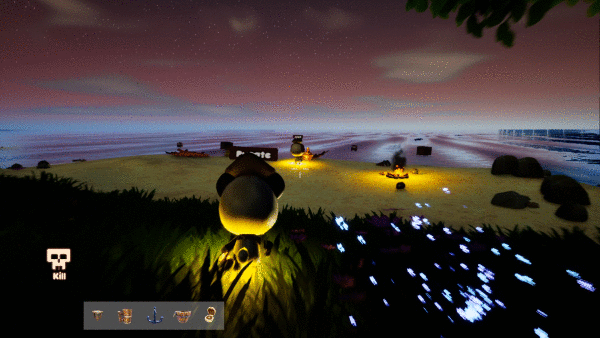 Pirates.
Use the game's crafting system to build the parts needed to repair your ship.
Find food and drink to stay alive.
Use the magic portal to spy on your fellow pirates.
Call Emergency meetings when you see something suspicious.
Report any severed heads that you find.
Vote to make the impostor walk the plank.
Impostors.
Pretend to help with the ship's repair.
Use the Drinking Well system to move quickly through the island.
Open the cursed chest to sabotage the pirates.
Kill all pirates!
Features.
Proximity voice chat.
Configure your game: Change voting time, the number of impostors and more.
Create a private game and invite friends.
Choose from the available characters.