WELCOME TO THE GAUNTLET OF GREED
These are nothing but rumours Pilgrim...but it is said that besting the Door of Elsewhere will grant any wish...yet no one has ever emerged victorious from the darkness...will you?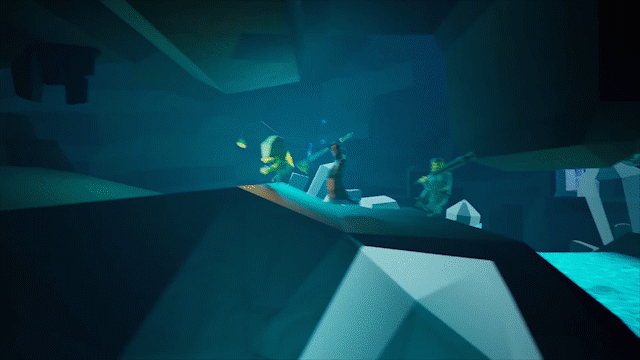 FEATURES
Classic 2.5D action platformer set in a dark yet vibrant lowpoly ancient fantasy world with RPG and Roguelite elements: open three chests and get to the door before time runs out…
Campaign as one of 10 unlikely heroes, each with its own moveset, branch of weapons and story: from swords to magic, heavy axes to daggers, you are bound to find a play style that suits your bloodlust.

Dash, wall-jump and sneak around alone or with a friend in local co-op: merge your souls into one and face the door together or slap one another in a deadly duel.
Explore 10 handcrafted levels each with its own unique mechanics and traps: chests, loot, door and enemies locations are always randomized, check your map but be fast!

Unleash havoc with over 100 weapons and trinkets, craftable using materials dropped by enemies: find those you unlocked during your journey enchanted with over 50 unique effects!
Conquer these cursed lands while listening to enchanting and blood pumping exotic music, reminding you of the old videogame classics.

Unveil an extensive in-game library featuring a plethora of illustrations, information and secrets about your enemies, characters, weapons and much more!
Want more? You got it chief! Pets, extra costumes, animated cutscenes, secrets and HATS! YEA BOIIII
In these dark lands you make your own fortune Pilgrim, death is permanent and no one is out there to help you: those who are caught unprepared will be joining the undeads roaming the cursed door but those who give in to greed too much will lose much more than their own life...but if it is an adventure you are seeking Pilgrim...you have come to the right place…