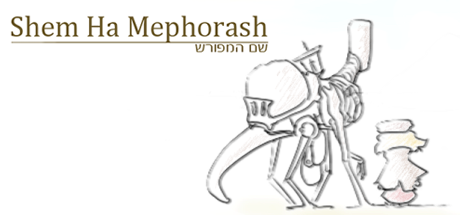 A historical low fantasy strategy game surrounding the Great Game and Golem technology at the end of the 19th century
Long ago, humankind received special grace in the form of "words."
"ShemHaMephorash", which moves clay dolls and gives them miracles, supported civilization.
In addition, the world called and praised the people who manipulated that special power as "Scribe (Rabbi)."
Over the years, humankind has been devoted to battle, just like historical facts, and rabbis has been deeply involved in battle.
That didn't change during the 1878 Afghanistan's war and The Angro-Russian Great Game.
Now, at the crossroads of civilization,
lead your chosen nation to victory and unravel the mystery hidden in the miraculous language "ShemHaMephorash" while following the stories of the rabbis.
■ Game system
This game is a derivative of the strategy game "Vahrentuga", which consists of a turn-based strategy phase and an RTS-style tactical phase set in the Second Anglo-Afghan War that broke out in 1878.
The purpose of the basic game is to expand your territory and use the income from that territory to take advantage of the battle and keep your army alive until the end of the story.
In addition, you must achieve the victory conditions set for each story.
* At the lowest difficulty level, you can ignore this victory condition.
■ Strategy phase
In the Strategic Phase, you can hire soldiers, select territories to attack, deploy defense forces, and improve territories as use special compartments.
The most important thing in battle is a stable logistics.
Let's prepare the military and domestic affairs suitable for the war situation and steadily grow the power.
■ Tactical phase
In the tactical phase, RTS-style battles that mainly combine four types of infantry, artillery, cavalry, and rabbi are fought.
Your tactics can easily overturn sometimes inferior situations.
■ About operability
Basic operations can be performed with just the mouse and space key,
and in the tactical phase, you can operate each unit while pausing the game at any time.