Plot: Explore Niinamigota!
An island where the S.S. Stockhausen crashed containing families visiting on vacation.
This story is the sequel to Exvelten; a land that is a quadrant of the region of Gzhapel.
You are Island Guy, a boy trapped north in Alfar which is cold and harsh. In brutal conditions, his family struggles supporting themselves when they are given an opportunity to escape reality. A tragedy occurs, and Island guy is trapped alone to meet and help the other survivors.
Finally we meet Island Girl, a friend from the past that he'd forgotten about.
Explore the island and find all the parts to fix the ship ... among other things!!!
Island Guy can trump his fears and triumph over his pain. He needs your help.
Niinamigota is a small game with a big heart! It is a story - based game about family, friends and being alone.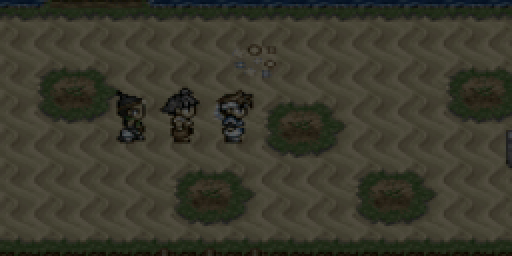 About:
Niinamigota is an Open, Small RPG set on an Island. It is a Island Roaming interaction simulation.
There is NO combat system. This is a story and puzzle game for everyone.
Narrative tone is sad and a little more serious than other games. Niinamigota is a paralyzing love story.
Dodge traps, Evade Monsters, and Gather parts to fix the Captain's boat.
A Story taken from a child's perspective. Hardship. Struggle. Loss. And hopefully Triumph. Battling Fears. Falling in love.
Keyboard Use only. Arrow Keys + Spacebar.
Single Player Difficulty: Medium - Hard. Some Parts require fast keyboard fingers!
Features:
One man developer [With the tiny help of Kadokawa Games and sprites!]
Character - Rich storytelling! Short story Game With up to 10 full hours of Main Story Gameplay!
Multiple Side Quests - Up to 3 hours of Side Story and Secret Gameplay! [Help others around the island! Find their souls!]
Multiple Secret Quests [If you can find them all! The CHICKEN KING!]
[Original Sound - Track: Niinamigota] Fully Composed by Developer Colin Sandquist.
65 tracks inspired by the Early Computer Game Era!
Island Shop Access [Buy items for quests ...]
Pixie Dust Collecting!
Made EXCLUSIVELY with RPG Maker 2003! Sprites N' All!
Developers Note:
Video Game contains some instances strobe flashing colours and screen shaking.
This game may not be recommended to those that have motion sickness or those
prone to photosensitive seizures.
RPG Maker is a product of ©Gotcha Gotcha Games
Inc. and YOJI OJIMA 2020