Özel Teklif
Pascal's Wager: Definitive Edition includes all previously released content for the game. Early purchase is also 10% off! Offer ends March 26th.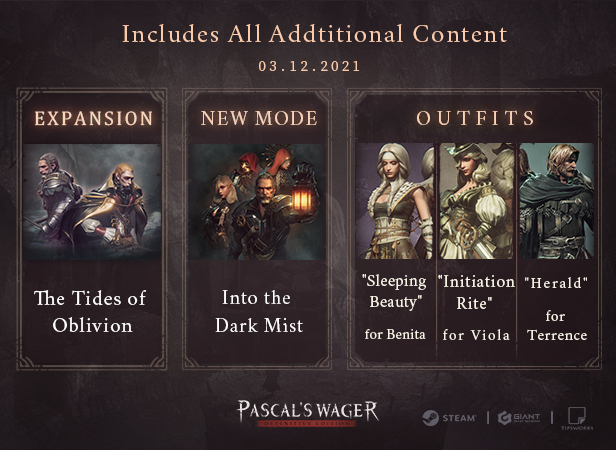 Early purchase will also include Pascal's Wager Original Soundtrack, recorded at the famed AIR Studios for free!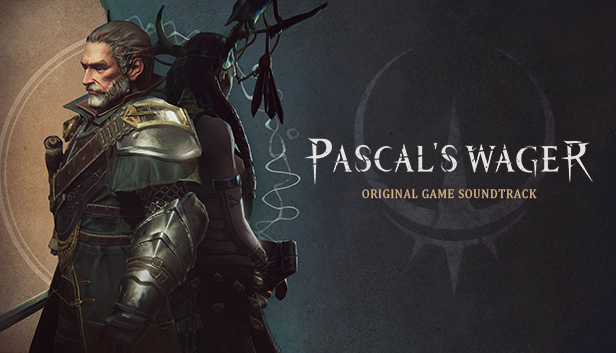 Oyun Açıklaması
Pascal's Wager: Definitive Edition is a challenging action role playing game set in a world of dark fantasy. Step into the shoes of Couriers, as they discover the tale behind the mysterious Dark Mist.
A World Without Light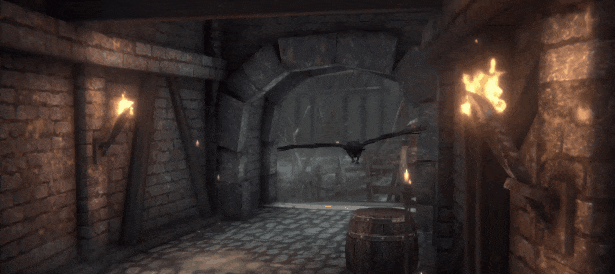 The Colossus, mysterious creatures that dispelled the Dark Mist that once engulfed the land of Solas, has fallen. As Couriers, you will explore various handcrafted locales in this intriguing world full of secrets, hidden mysteries, and stories. The veiled truth of Solas awaits your discovery...
Hardcore Combat Experience
Master five unique, powerful, and versatile characters each with their own distinctive combat styles for a rich and incredibly challenging experience. The dark forces you face are relentless and cunning, the bosses will put your planning, reflexes, and determination to the ultimate test.
(An optional, more accessible "Casual Mode" is also available.)
Humanity's Story in the Darkness
Centuries ago, the sun sank into the sea, leading to the Dark Mist enveloping the lands. At the same time, great, towering beings began to appear. These were the Colossus. They brought light to the areas surrounding them and in turn, humanity found its last and only refuge.
Thousands of years after the Colossi appeared, a mysterious illness beset these creatures of the light and they began to fall...
Following the trail of the falling Colossi, Terrence the Courier and his companions embark on an arduous journey. They will encounter figures benevolent and evil, seal or witness their fate, and unveil the truth behind the dark world.