Forest Farm is a farming game that seeks to be different.
In Forest Farm you'll be in charge of creating and managing your own farm, your way. Choose where you'll plant your plots, which seeds you'll plant, which animals you'll keep and much much more.
Get ready to make the farm your own and create a thriving ecosystem.
Features:
21 plants, vegetables and fruit to grow
7 Layers - trees, fruit trees, bushes, herbaceous, ground covers, root vegetables and vines

Customized garden layouts - dig your own plots with hexagonal snapping
Locomotion Options - smooth locomotion, snap turning and teleport locomotion options

Tree logging - clear forests with your axe and recycle lumber into soil
Crafting, building and moving - create or build additions such as fences and chicken coops

Trade - traders including the fruit and veg market, builder, animal trader and more
Keep Pets - feed, pet, and house a variety of animals including chickens, goats and cows

Search the land - Forage, fish or break stones in search of raw ingredients to use in crafting
Day/Night cycle - Controlling the behavior of animals and making your farm scenic
Latest Features:
Raised Garden Beds to grow your crops at your desired height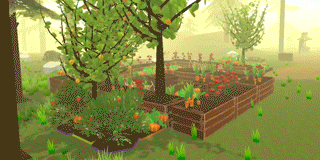 Square, Circle and Hexagon plot shapes allow for traditional rectangular/square gardens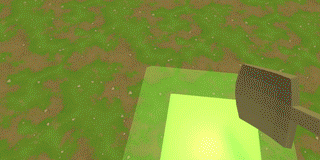 Visit the animal trader to trade gold for more animals to add to the farm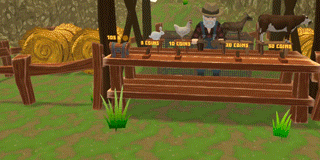 Fruit and Vegetable Market - Trade your produce for gold coins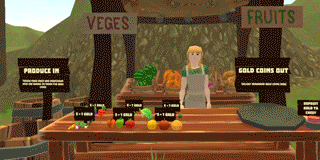 Collect milk by milking the cow
Complete Quests with Pedro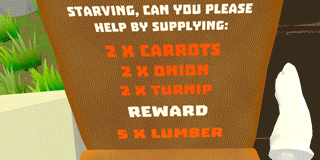 Using the shovel to create your own garden design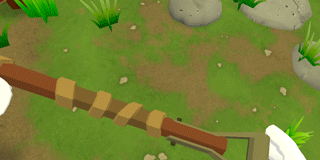 Plant your forest farm and watch it grow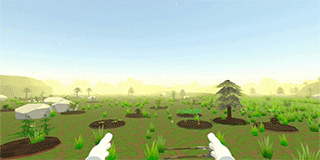 Day/Night Cycle
Features Roadmap for Early Access
Gold Coin Trading - trade your produce for gold coins - Complete
The Builder - for trading gold coins for fences, equipment and buildings - Complete
The Animal Trader - for trading gold coins for more animals such as chickens, goats, and cows - Complete
Distance Grab - grab items from a distance, making it easier on your body to play - Complete
More Animals - ducks, birds, deer, goats
More Quests - involving local farmers for trade
More Activities - crafting potions and houses for your animals
Currently in development and updating weekly