I am justice
become a villainous space pirate and become a pirate king
Defeating the bad guys is good
What kind of game
You can do this with a space battleship to discipline the bad guys.
- Attack on passenger ships
- Steal money from a cargo ship
- Repel guards
- Escape from the warship
- Neutralize enemies in electronic warfare
- Pull with a tractor beam to stab
Realize your dream of defeating the bad guys and doing good deeds in the game.
There are different strategies for one mission.
Reproduce your favorite work
How to make a battleship
The space battleship is made up of multiple parts.
Build the strongest space battleship with customization
The combination of parts is infinite !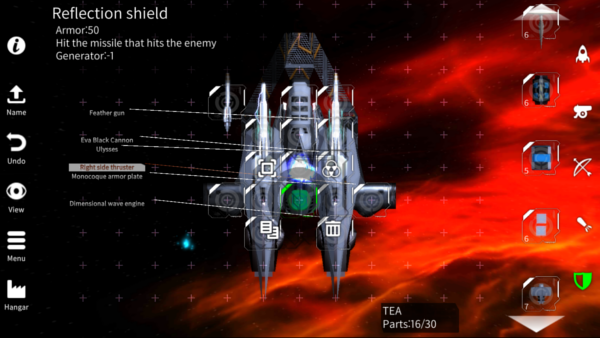 About parts
Manufacture parts synthetically or steal from enemies!
There are many types (more than 100)
Wave cannons, turrets, warp devices, generators, phalanx, camouflage and more.
Defeat the bad guys and become the Pirate King!
Details
- Passenger ships will surrender if there is some damage.
- In battle missions, battleships made by someone will appear.
- In electronic warfare, if you change all nodes to green, your opponent will surrender.
- ECM disables missile guidance