???????????????????????????? ????????????????????????????:
This game contains extremely disturbing content and explores themes of self-harm, sadism, and death. This game is not suitable for children of any species.
Do Animals Dream? is a cute and cuddly adventure game with a dark disturbing secret. You play as a human who has shipwrecked on a mysterious island of cute talking animals. You're tasked with saving their leader, Lord Lionidas! To save him, you'll need to make friends and work together with the local critters.
This game will forever change how you view animals, in one unforgettable adventure! Truly unforgettable... you will see things that C̴̠̣̽̒̈́Å̷͉̑N̵̺̲̑̽̀N̷̬̭̗͙̂̐̚Ơ̸͔͖̣Ť̴̥̼̹̩̆ ̷̢̼̺͑͗ͅB̵͖̈̕Ë̷̻́͗ ̸̟͇̀͠͝U̵̺̥̕N̷͇̣͒Ṣ̸̼͉̀̎́͝Ë̴̳́̀͆͝È̵͕̠͉̒̋̄N̷̝͈̺̫͐͂̎
If you succeed in saving the Lord, you'll join in a grand feast to celebrate!
As you complete quests throughout the island, you'll face difficult questions...
- Where are your fellow sailors?
- Will you escape and return home?
- What is the island's dark secret?
- How the heck is that creepy crocodile speaking to you?
- And most importantly... Do Animals Dream?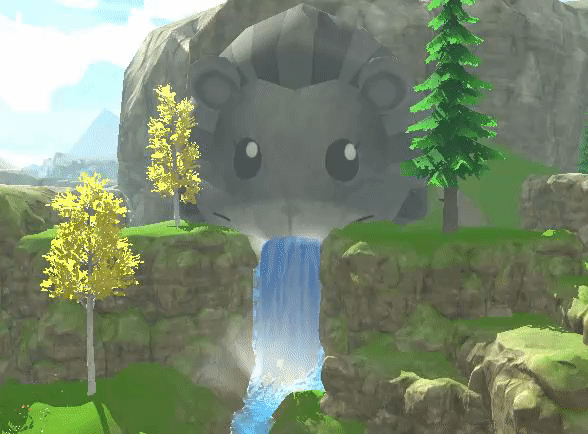 Features
Fun Conversations: Multiple branching dialogues with the various animals on the island about nature, life, and the mystery of the island.
A Mysterious Place: Discover hidden secrets on the island through exploration.
A Rich Narrative with Multiple Endings: Explore how your decisions impact the island and its animals.