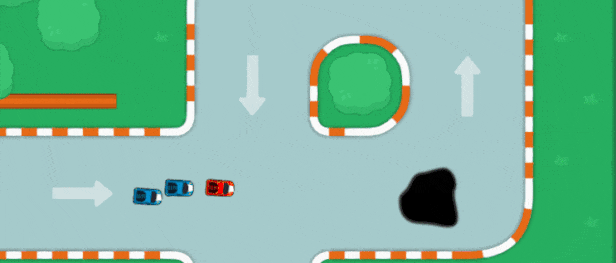 Total Arcade Racing is a fun 2D top-down arcade racing game where you zip around closed circuits. This game is a tribute to the old classical top-down arcade racing games like Super Sprint, Slicks 'n' Slide and Super Cars. Play solo or with up to 8 friends on the same screen in various game modes.
KEY FEATURES
6 cars with different performance and handling
13 Courses

9 game modes (Arcade Race, Time trial, Championship, Elimination, Endless race, Demolition derby, Survivor, Delivery and Car Hockey)
Local multiplayer with support for 8 players. Max 4 on a single keyboard.

Steam Remote Play Together support for 8 players.
Global Leaderboard support.

Local ghost car replay of best time.
Classic top-down racing game with great controls.

Game supports keyboard and controllers.
Total Arcade Racing is still in development, the features above is what is included at the current stage of development, with your feedback and input the goal is to add more courses and interesting game modes the future.
If you like the game and want to contribute with ideas, concept or just want to hang out please feel free to join our https://discord.gg/AyYtKXT.